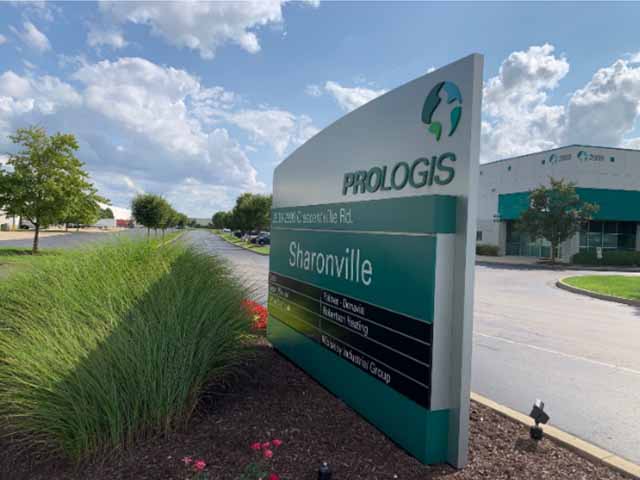 ProLogis Sharonville
Sharonville, Ohio
Square Footage:
Sharonville #1 104,800 sf
Sharonville #2 380,000 sf
TOTAL 484,800 sf
---
Design:
ATA Architects, Cincinnati, Ohio
Woolpert, Inc. (civil design)
---
Status:
Completed
---
Construction Summary: Kiesland acquired 30 acre former rail-served strategic depot site. Collaborated with ProLogis to develop site and construct buildings. Construction challenges included site demolition, (2) bridges across stream from Crescentville Road. Tilt-up construction, 32 clear height. Building 2 is cross-docked.