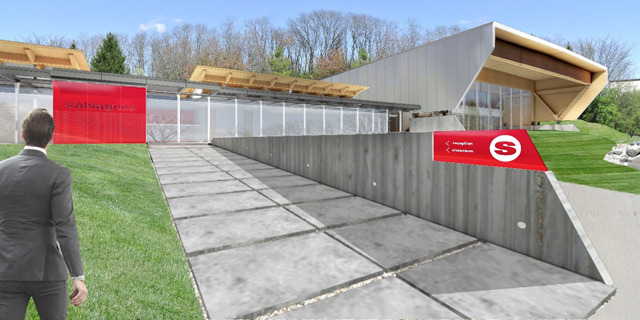 SALVAGNINI AMERICA, INC.
Hamilton, Ohio
Square Footage:
Original building 36,000sf. Expansion 2001 8,000 sf. Current expansion 30,000 sf.
---
Design:
Professional Design Associates
---
Status:
Under Construction
---
Construction Type: Original building was constructed with pre-engineered steel including (2) 25 ton bridge cranes, insulated concrete tilt-up walls and heavy duty floors. Office areas brick with EIFS façade and overhang. The Showroom/sales expansion (2019) will be constructed with heavy timber framing, cross laminated timber (CLT) roof and wall panels and custom aluminum metal panels. Other features include architectural exposed concrete walls, extensive glass, large skylights and custom aluminum wall panels with membrane roof system.