Smarter Communication
February 24, 2014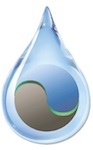 Parjana: Thinking Diferently About Drainage
May 5, 2014
A Better Experience
"Man, I hate contractors!"
Whether it's in your personal life or your professional life you may have heard this before – maybe you've even said it yourself. For some of you, past experiences with a construction company may have ranked right up there with getting a root canal.
But, it doesn't have to be that way. And at Kiesland, it isn't.
We know that the difference between a positive, exciting building experience, and one of the root canal variety is simple.