A Better Experience
February 24, 2014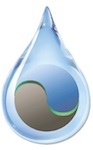 Play Ball!
September 30, 2014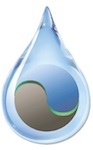 Parjana: Thinking Diferently About Drainage
Last year, we became aware of a revolutionary groundwater drainage system that intrigued us. The system was developed/ produced by a company based in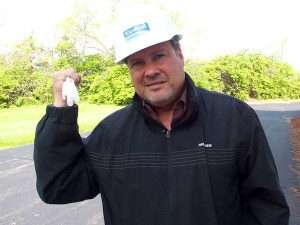 Detroit called Parjana Distribution. www.parjana.com. This system is unlike anything we've ever seen in that it allows storm water to penetrate the ground and re-charge the water table. Surprisingly, it does this best in clay soils which we have an abundance of here in SW Ohio!
In our long career as a builder/developer, Kiesland is all too familiar with water problems; we understand how storm water can be inconvenient and difficult to deal with, how expensive it is to fix water damage and manage run-off. We also know the challenge of addressing the quality of water runoff. The regulatory environment has become increasingly demanding of property owners and local government is under pressure to prevent/control "un-checked" storm water discharges. Our designers have grappled with these very issues on our design/build projects – the result has usually been something we would describe as an "expensive compromise" that few parties are really happy with.
With Parjana's patented system , we see a unique approach that will allow us to take a fresh look at solving a host of drainage issues that are commonplace for building and homeowners. The Parjana system has been in testing and development for 15 years but has only recently become commercially available for large scale projects. The company has done hundreds of projects – mostly in the Detroit area and in Europe where an affiliate company operates. Parjana has proven successes in a number of areas, including:
Leaky basements – residential and commercial
Poorly drained yard/landscape areas
Golf courses, sports fields and recreational facilities
Airports
Storm water detention basins – inadequate or not functioning properly
Public infrastructure (where ditches or combined sewers are overloaded)
Agricultural run-offs
Basically any situation that involves managing standing water or flooding has potential to be solved with Parjana. The list of potential new applications is growing rapidly as the market understands the capabilities of this system.
What Is It?
The core of the system is a network of small open cel tubes that are drilled and inserted vertically into the ground. The tubes are called an Energy Passive Groundwater Parjanas or, EGRP for short. The tubes are capped and installed so that the top is roughly 24" below the surface. The tubes can be anywhere from 8' in length to 40' depending on site conditions and project specs. The EGRP's work by harnessing natural forces in the ground – suction, gravity and hydrostatic pressure that cause the water to move horizontally through the micro-layers of the soil. They require no electricity and have no moving parts. They are guaranteed to work for 25 years, probably much longer. Once they are in the ground they go to work and that's it.
As a result of our interest and involvement, Kiesland has reached an agreement with Parjana Distribution to market and install the system in Greater Cincinnati, Dayton and the Tri-State area. We have had tremendous interest from both the private and public/governmental organizations and are planning several of our first installations in the area this spring. More information to follow in the months ahead as those projects are completed and put into service. In the meantime, if you have an interest in learning more or perhaps have a problem that might benefit from this technology please feel free to contact us.