BuildSmarter+
Taking Your Property Green. Simply.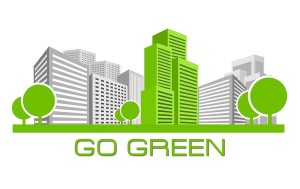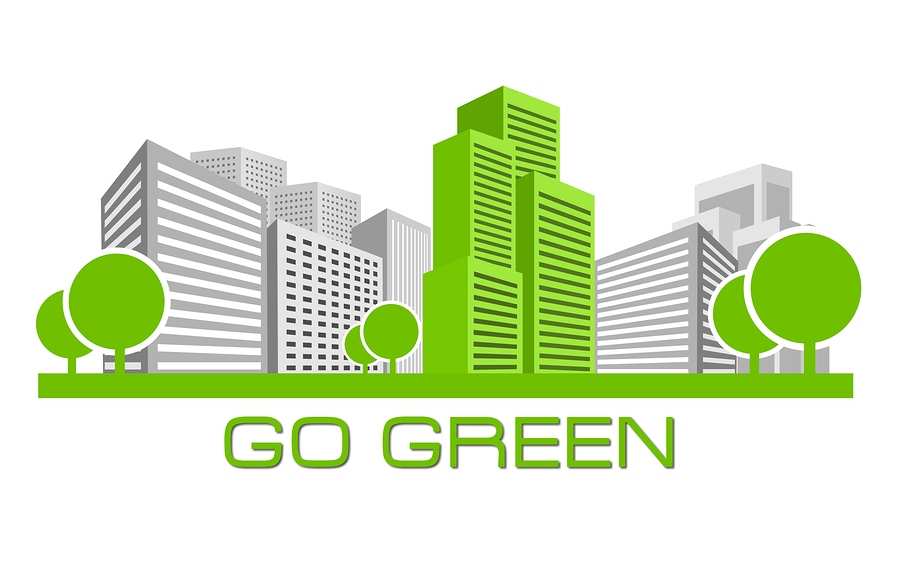 BuildSmarter+
Exclusively from Kiesland Development Services
"Smarter Thinking, Smarter Building™" is more than a slogan for us. It's our culture. And it influences everything we do. We're constantly looking for innovative new ways to make your building work better for you.
That search for ever smarter ways to improve and build has resulted in our newest and most revolutionary initiative to date.
It's called BuildSmarter+.  It takes all the mystery away from the maze of confusing information related to "going green."  BuildSmarter+ takes a holistic approach to your entire property so you can maximize energy efficiency, improve the building environment and ADD EQUITY to your building investment.  We're able to provide these comprehensive services because we've done the research for you. We've sought out, sorted out, identified and partnered with the "best in class" service providers in the highest priority areas.
BuildSmarter+ Focal Areas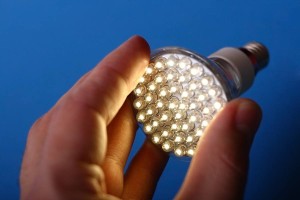 Electrical: Lighting typically accounts for 30-60% of a property's energy costs.  New lighting technology along with lighting controls such as dimmers, motion detectors and light sensors will save significant money. In many applications we have seen ROI's as short as 12-18 months.  Reduced maintenance costs and enhanced aesthetics are realized as well. Studies show that improved lighting also improves customer experience, employee production and dramatically increases safety for all.
Energy Costs: Data suggests that most companies are not paying close attention to the kilowatt charges coming from their energy provider.  In addition, many people don't have a clear understanding of energy deregulation, its impact and how to take advantage of this opportunity. Studies show that 70% of companies are being overcharged. We can correct that. It's even possible to go back several years and recover overcharges.
Walls, Roof, Windows & Doors:  We survey all components of the building to make sure they're functioning properly and identify areas where improvements make sense.  Major building components and design applications have been vastly improved in recent years.  These changes can result in dramatic improvements to a facility's appearance as well as quantifiable savings in operating costs.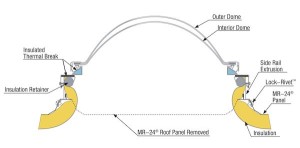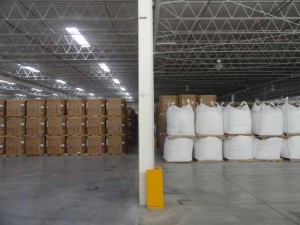 Daylighting:  This concept takes advantage of natural light to reduce the need for artificial lighting.  The concept of daylighting has been around for thousands of years, but thanks to new technologies and products there are opportunities for significant savings.  The most common methods of daylighting are skylights, tubular lights and clearstory windows.
Mechanical Systems:  Remarkable improvements and new technologies have changed how we heat and cool our buildings. Basic control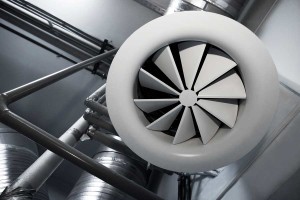 systems, electronic thermostats, and air balancing/commissioning are economical ways to enhance existing systems.   Besides improvements to traditional systems, we have the expertise to evaluate and advise on new equipment and alternative systems such as geothermal or passive solar.
Plumbing Fixtures: Water and sewer charges in our area have increased steadily in recent years. Further increases are likely as government mandated changes are enacted locally.  This reality, coupled with recent advancements in fixture design and water technology make this area worth a hard look.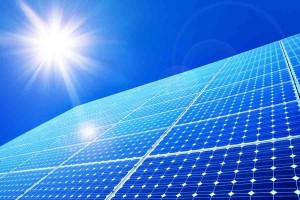 Solar:  Solar power technology and installed costs have dramatically improved over the last decade.  Costs and payback for these systems vary greatly.  Each site and application needs to be analyzed to determine the effectiveness of solar and its payback potential.  It's even possible to sell excess energy back onto the utility grid.  As a full service builder, we are uniquely qualified to design and install a solar system that is compatible with your building, sensitive to aesthetics and anticipates future needs.
Storm Water:  Sewer districts along with local, state and the federal government are increasing their demands on how to deal with storm water runoff.  Kiesland has a solid background and understanding of site drainage issues and the impact on facility usage.  Kiesland utilizes the Parjana® drainage system which is a unique environmentally-friendly system developed to cost effectively deal with water runoff at the source.  Parjana® is a great solution for eliminating standing water/flooding problems, fixing leaky basements and increasing on-site storm water detention capacity.
Paying for Energy Upgrades
We recognize that building upgrades can be difficult to fully fund through traditional means.  Fortunately, there are other options available designed to incentivize energy and building upgrades.
Rebates/Grants:  There are a variety of programs and grants available to assist property owners in making properties more energy efficient.  We have been surprised at what's "out there" that is available but not widely known. We've sorted through these programs for you to identify the funding sources and other creative means to make your project affordable.  We'll assist with the applications and paperwork needed and remain involved with you to ensure the project funds are delivered.
Financing Options:  Financing and leasing options are available to pay for property upgrades.  Some of these options use the operational savings from improvements to service the obligation.  Kiesland will analyze the options so that you can choose what's best for your company.
Getting Started
It's as simple as contacting us!  We will tour your property and meet with you to understand your specific needs and business goals.  From there we mobilize our team of experts to provide a customized BuildSmarter+ evaluation with a set of recommendations.  For more information please contact:
Andy Mauk
Director – BuildSmarter+ Services
Office: 513-554-1200 extension 3022
Email:    amauk@kiesland.com