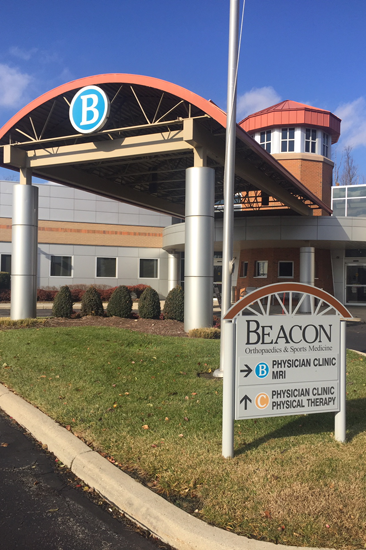 Beacon Expanding Patient Care
December 6, 2019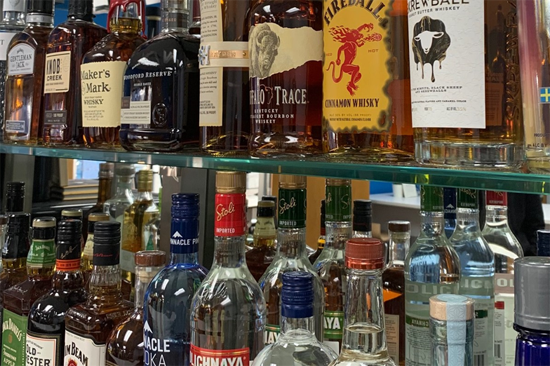 Republic Expands Court Street Offices
February 7, 2020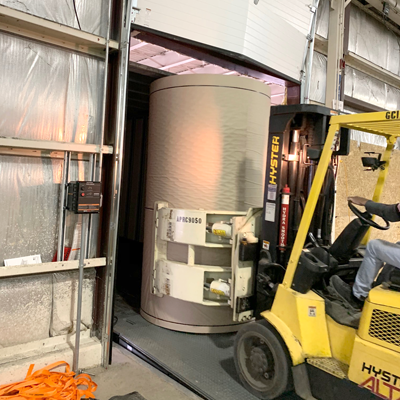 Air Commerce Docks Built in 30 days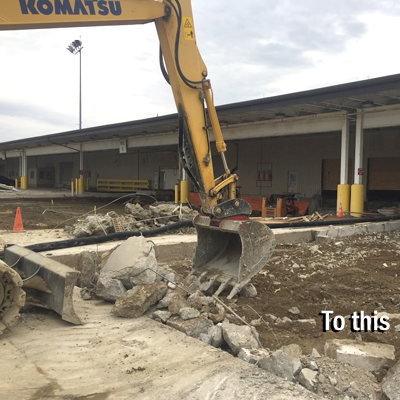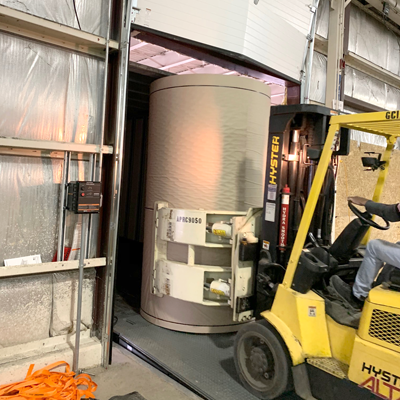 Vandalia, Ohio. Recently, Industrial Real Estate Group (IRG) approached Kiesland about adding loading docks at the Air Commerce Facility in Vandalia, Ohio. Air Commerce is the former Emery Air Freight Sorting Hub located across the tarmac from Dayton International Airport. The 950,000 SF facility was designed for servicing cargo jets and therefore lacked standard truck docks. The catch, however, was that (2) dock positions were needed in less than 30 days to secure a large tenant lease commitment.

The work required extensive demolition and removal of the existing 16" concrete tarmac, excavation and drainage lines, installation of dock walls/pits and pavement as well as structural renovations to the building. Crews worked around the clock starting in early November 2019. Two (2) docks were put into service the first week of December, 2019. Work continues at the site to complete additional dock upgrades to serve other areas of the building.

This solid team effort was led by Kiesland VP Construction Services, Dave Sharp in collaboration with Construction Resources One (CR-1) as well as:
KBA Architects
Charles Jergens Construction (excavation)
Don Marksbery Construction (concrete)
RBS Construction (steel)
McCormick Equipment
Overhead Door of Covington
Many thanks to everyone on this project for the hard work and long hours put in. Best wishes for continued future growth and success to IRG and new warehouse tenant, Pratt Industries.