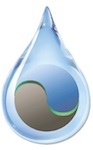 Play Ball!
September 30, 2014
P&G subsidiary iMFLUX grows into Hamilton Facilty
September 30, 2014
Kiesland begins work this week on a total makeover of the AAA Rainbow Car Wash located at 5215 Madison Road. The facility has been an icon for east siders since 1964, featuring top-notch service, reasonable prices (and no tipping policy) for generations of motorists. Recently, AAA-Allied Group purchased the business from the 3rd generation owners with plans to enhance the experience and expand the franchise.

Upgrades include brand new state-of-the-art wash equipment, new LED lighting throughout and a host of aesthetic upgrades. Under normal circumstances, 6-8 weeks might be required to complete this type of retrofit. For this project, crews will work a 24/7 schedule to accomplish the makeover in 2 WEEKS! If all goes well, the carwash will re-open October 13.
Successful Project: GRAND RE-OPENING Thursday 10/17!
Stop by and experience the transformation!
Read More What's New...