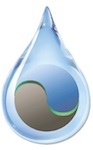 Parjana: Thinking Diferently About Drainage
May 5, 2014
Car Wash Makeover! … air freshener with that?
September 30, 2014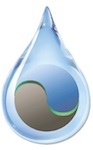 Cincinnati Reds adapt new technology to inner city ball field
Cincinnati, Ohio.  Kiesland's Ground Water RX Solutions Group installed the Parjana EGRP® system at Brandon Phillips Field for the Cincinnati Reds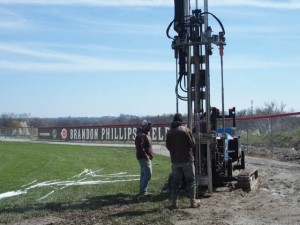 Community Fund earlier this year in April 2014.  The field was originally part of the old CPS CAPE High School Complex and  had been a "problem-child" facility that required constant attention to remain playable.  The field had been consistently wet and problematic for many years.  The Reds had spent big money on conventional drainage solutions that weren't working due to the topography of the site and predominance of clay soils.
Kiesland/Parjana installed a system that was designed to drain up to 65,000 gallons per hour.  The system took 2 months to activate and has exceeded expectations since.  Recent feedback from the Reds has been extremely positive.   The installation took 3 days and was non-destructive to the outfield where the devices were installed.  The field has remained playable and quickly dried up after recent heavy rains.  We are delighted to reach the point of client satisfaction so quickly on  this project and look forward to a continued relationship with the Reds organization.