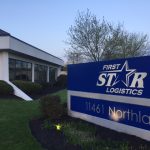 FirstStar Logistics New Corp HQ
Sycamore Township, Ohio.  FirstStar recently took occupancy of their new headquarters located at 11461 Northlake Drive.  Last fall, FirstStar acquired an existing 15,000 sf facility which required extensive renovation and updating to meet current needs.  Kiesland provided design/build services in conjunction with KBA Architects www.kbainc.com.
FirstStar Logistics is a global logistics shipping provider offering multi-modal solutions to a variety of industries.  First Star is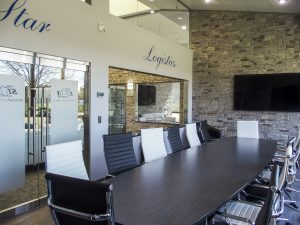 unique in that they offer an affiliated national trucking platform as well as in-house brokerage services.  The company has experienced solid growth in recent years due to its unique business model/approach, outstanding customer service and entrepreneurial culture. The new facility needed to support continued growth, foster teamwork and reinforce the company's image.
Project challenges were numerous.  Initially, a very quick turnaround was required for the initial phase of the work to accommodate relocation of the customer services and operation staff.  The second, more extensive phase, involved conversion of a former copier showroom into executive offices and conferencing center.  The existing building featured a lofted ceiling and a central skylight well which were retained in the final design.  Other new design features included natural stone, extensive glass, stainless steel trim and built-in fountain and fireplace features.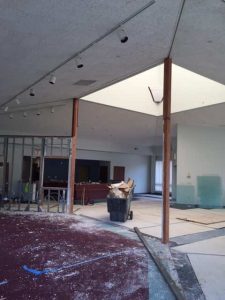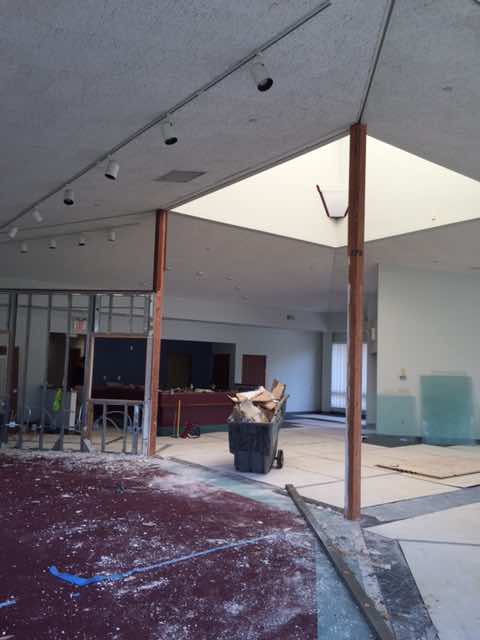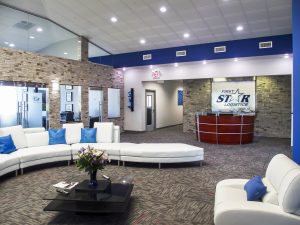 Kiesland is proud to have been a part of this project and extends our best wishes to the FirstStar Team for continued growth and success in this 1st class facility.