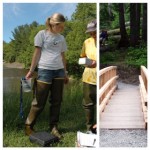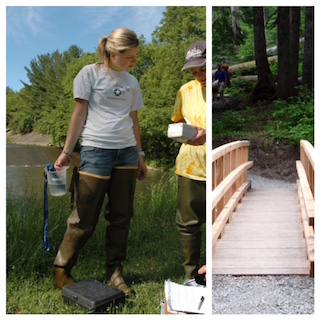 Greenacres to build River Education Center
MIAMI TOWNSHIP, CLERMONT COUNTY.  The Greenacres Water Quality Project, LLC has announced plans to construct a new facility near Milford.  Greenacres offers educational community outreach programs that work with southwest Ohio schools , citizens, environmental organizations, local communities, government agencies and youth organizations to educate about water resource issues and to protect/improve water resources.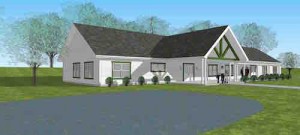 The new 6,400 sf facility will consolidate offices, water testing and educational functions under one roof.  The heavily wooded site on Price Road is ideal to the mission of environmental education in that it offers access to two adjacent streams and extensive walking trails.  The building will incorporate a variety of sustainable features such as rain gardens, rainwater harvesting, geothermal heating and cooling and high efficiency design features and building equipment.
Kiesland is providing design/build construction services in conjunction with Vivian Llambi Associates (site design, www.VLA.net ) and Casler Design Group (building design, www.caslerdesign.com ). Construction is expected to start in mid-April with completion slated for Fall 2016.
More information on the Greenacres is available at  http://www.green-acres.org/index.php/education/water-quality/