New People at Kiesland
November 10, 2015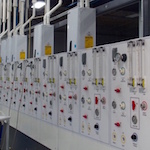 AmeriWater Expands to New Site
February 29, 2016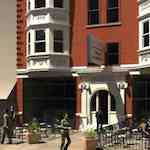 Short Vine Re-Boot Continues!
CORRYVILLE: Kiesland has been selected to renovate and expand The Clarington, located 2617 Vine Street (next to Bogart's). Project developer, Short Vine Entertainment has been instrumental in facilitating the long-awaited resurgence of this ½ mile strip of Vine Street located just east of UC Main Campus.

New restaurants, retail shops, offices, and apartments are quickly becoming a reality as the area is undergoing a complete facelift. The progress has benefited from an investment of $2MM from the City of Cincinnati for streetscape improvements which will vastly improve aesthetics and allow for outdoor dining and street concerts and events.

The $2.5 MM project will consist of new restaurant/banquet space with street-level dining, and two levels of student housing above. Negotiations are currently underway with several interested restaurant operators. Stay tuned for further announcement in the coming months as tenant plans are firmed up.

Work has begun on-site and will continue through the winter with an early Summer 2016 completion planned.

Read More What's New...