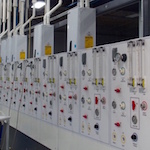 AmeriWater Expands to New Site
VANDALIA, OH.  Dayton-based AmeriWater recently took occupancy of a new facility at 3345 Stop Eight Road.  The 68,000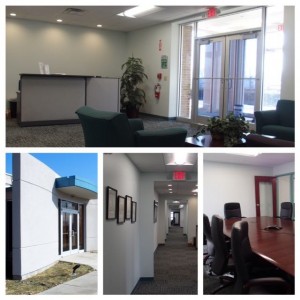 sf facility nearly doubles it former location on Stanley Avenue and provides for eventual expansion up to 150,000 sf.
AmeriWater, which has about 62 employees, is a premier provider of medical and industrial water treatment and purification systems.  The company was founded in Dayton in 1995 with 8 employees and has experienced steady growth from the beginning. Original founders, Jim Baker and Diane Dolan (current CEO) remain actively involved in managing the business.
In 2014, AmeriWater won FDA approval to sell its MediQA dialysis system which can serve up to 40 stations at dialysis facilities.   In 2011, the company was acquired by a subsidiary of France-based SUEZ which has further fueled new product innovation and market acceptance.
Kiesland provided general contracting services for the new facility which involved extensive renovation of the former EFTEC resins manufacturing plant. The facility includes 15,000 sf of office/lab space plus 53,000 sf of production and product development space.  The facility developer is Los Angeles based Industrial Realty Group (Ohio) www.industrialrealtygroup.com .  Architectural services were provided by Dayton based Earl Reeder Associates www.earlreederassociates.com.