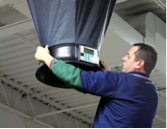 Comfort issues with your office space? Air balance may be the solution
May 5, 2017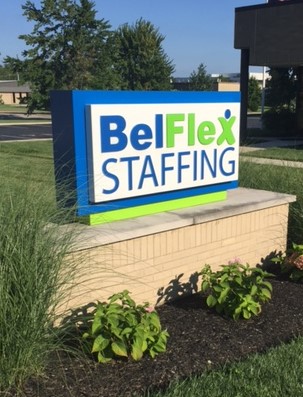 BelFlex Expands to Indy
July 31, 2017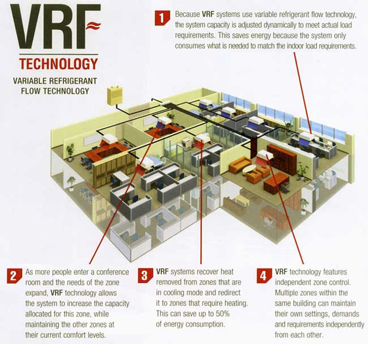 What's all the buzz about VRF?
By Tyler Richeson
Variable Refrigerant Flow (VRF), has been the go to HVAC system in most other parts of the world for quite some time. Recently in the last decade, VRF technology has become more widely accepted here in the United States for several reasons.
Increased Comfort
VRF systems have several individual indoor units (varying in size and design to suit any need) that can be operated by one outdoor unit. Each indoor unit can be individually controlled allowing each space to be operating independently from other spaces in the building. The best part is that one space can be operating in heat while another space is operating in cooling simultaneously, making it ideal for environments with specific comfort needs.
Lower Cost of Installation & Impact to Building
This type of system is optimal for renovation and retrofit projects, when the traditional HVAC system can be very costly and have a negative impact to overall look of the building structure. This ductless system with small line sets allows for a more flexible installation and lower visual impact to the building.
Savings Potential
Due to the ability to share heat loads throughout the building these systems can decrease the energy consumption from a traditional HVAC system, while at the same time increasing comfort. In addition, the labor costs to install this type of system are greatly reduced due to eliminating the usual large ductwork and minimizing the size of penetrations.
For more information regarding VRF please contact your Kiesland representative and check out the following case study: http://www.mehvaccasestudies.com/screven-elementary-school/