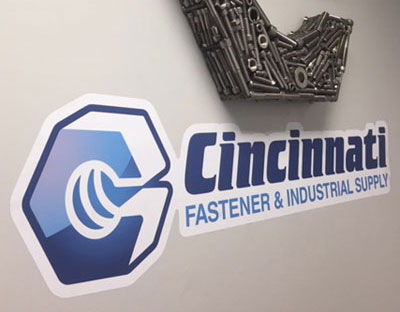 Nailed it! Local Fastener Supplier Retrofits for New Location
August 7, 2019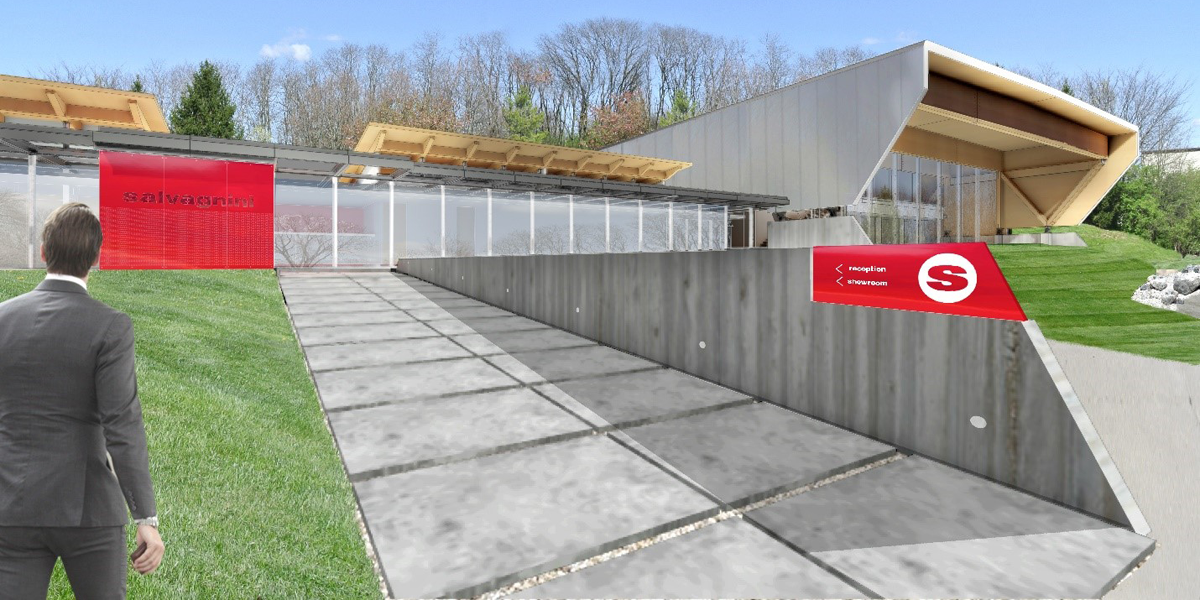 Salvagnini To Expand Hamilton Campus
August 7, 2019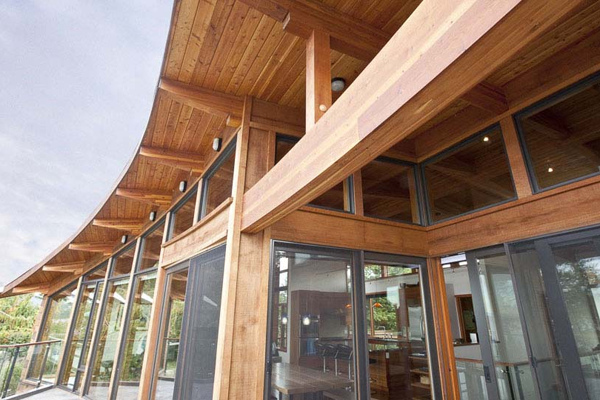 Mass Timber Construction
– Where Performance Meets Sustainability and Aesthetics
Opportunity knocks (on wood) for Kiesland Development Services, in bringing a full-scale mass timber structure to the Cincinnati area.

Salvagnini USA, a longtime Kiesland client, selected Kiesland to head this major expansion to their Hamilton, Ohio facility. The expansion will significantly transform their North American headquarters by utilizing Mass Timber as its main structural element. The project consists of a new showroom and educational/training wing along with remodeling the existing facility.

Salvagnini, manufactures flexible automation and industrial machinery for processing sheet metal. Salvagnini produces highly automated equipment that punches, laser cuts and bends sheet metal that is then used in the manufacturing of goods.

Why mass timber?
This eco-friendly technology has been used in Europe for many years. The mass timber revolution has brought about an enthusiasm for a building product that according to the American Wood Council, is "a category of framing styles characterized by the use of large solid wood panels for wall, floor, roof construction." The technology also includes sculptural and non-building structures formed from solid wood panels or framing systems of six feet or more in width or depth. It is a sustainable alternative to building with concrete or steel. And with mass timber, designers also can virtually build structures using 3D modeling before they're erected onsite.

Mass Timber is an engineered wood product, meaning it is made from wood, but is cut, shaped and manufactured to precise specifications to create a predictable building material. The two types of mass timber that are receiving the most attention are Cross Laminated Timber (CLT) and Glued Laminated Timber (Glulams). CLT: CLT's are also known as plywood on steroids. Beams of wood, such as 2 X 4 or 2 X 6 are glued together perpendicular to the layer below it. The grouping of boards is placed in a massive press creating a contiguous board that can be up to a foot thick and 78 feet long. Once manufactured, using 3-D files, the CLT is custom cut, sanded and finished for each project.

Glulams: Glulams are an engineered column/beam composed of laminations that are bonded together. The grain of the laminations runs parallel with each other and can range from simple straight beams to complex curved beams. Besides the common straight beam other shapes include curved, pitched, radial arches and Tudor arches. Glulam roof beams can span more than 500 feet.


Enthusiasm for Mass Timber is growing substantially in the United States. Engineers and designers are leveraging the strength, stability, and design flexibility of Mass Timber to push beyond wood's perceived boundaries, achieving building heights and spans that would have once required concrete, steel, or masonry. Many designers, are finding the combination of aesthetics, structural performance, and opportunity for innovation irresistible. But mass timber also offers a host of other advantages:

More fire resistant: A thick CLT or Glulam will char on the outside, sealing the wood inside from damage. Metal beams will melt and bend like a strand of spaghetti.

Strong: According to APA, the Engineered Wood Association, "Pound for pound, glulam is stronger than steel and has greater strength and stiffness than comparably sized dimensional lumber." Over 65% reduction in overall building weight.

Sustainable: Using mass timber vs. steel reduces carbon dioxide emissions by 15%-20%. Mass timber buildings produce fewer greenhouse gas emissions. Less waste since panels are prefabricated to size. If the timber is sourced responsibly it provides a completely sustainable and renewable building material. Carbon emissions from manufacturing mass timber products are a fraction of those created by the production of steel and concrete building materials. Cost efficient: Mass timber buildings are approximately 25% faster to construct and reduce construction traffic by 90%. With the reduce weight comes decreased size of foundations. "CLT and glulam can serve as both primary structure and finished interior surface at the same time. This creates efficiencies in less tradesmen, less products and easier scheduling.

Healthier Environment: "It's well known that, as a hygroscopic material (cellular plant structure), wood surfaces serve as moisture buffers, moderating swings in interior humidity and thereby improving air quality and less stress.

As Michael Green, Architect and mass timber design specialist noted, "I've never seen anybody walk into one of my buildings and hug a steel or a concrete column, but I've actually seen that happen in a wood building." We are looking forward to seeing lots of spontaneous hugs occur when the Salvagnini building is finished in Q2 2020!